Royal Navy
From Canadian Power Wiki
The Royal Navy (RN) is the principal naval warfare service branch of the British Armed Forces. Tracing its origins to the 16th century, it is the oldest service branch and is known as the Senior Service. From the end of the 17th century until well into the 20th century it was the most powerful navy in the world, playing a key part in establishing the British Empire as the dominant world power. Due to this historical prominence, it is common – even among non-Britons – to refer to it as "The Royal Navy" without qualification.
Following victory in the First World War the Royal Navy was significantly reduced in size, although at the onset of the Second World War it was still the largest in the world. By the end of the Second World War the United States Navy had emerged as the world's largest. During the course of the Cold War, the Royal Navy transformed into a primarily anti-submarine force, hunting for Soviet submarines, mostly active in the GIUK gap. Following the collapse of the Soviet Union its focus has returned to global expeditionary operations.
The Royal Navy operates a "blue-water" fleet of technologically sophisticated ships including three supercarriers, four light aircraft carriers, two helicopter carriers, four landing platform docks, four ballistic missile submarines (which maintain the UK's nuclear deterrent), twelve nuclear fleet submarines, nine guided missile destroyers, 20 frigates, 25 mine-countermeasure vessels and 24 patrol vessels. As of August, there were 121 commissioned ships in the Royal Navy, plus 35 commissioned ships of the Royal Fleet Auxiliary (RFA). The RFA primarily serves to replenish Royal Navy warships at sea, and also augments the Royal Navy's amphibious warfare capabilities through its four Bay-class landing ship dock vessels.
The Royal Navy is part of the Naval Service, which also comprises the Fleet Air Arm, Royal Marines, Royal Fleet Auxiliary, Royal Naval Reserve and Royal Marines Reserve. The professional head of the Naval Service is the First Sea Lord, an Admiral and member of the Defence Council of the United Kingdom. The Defence Council delegates management of the Naval Service to the Admiralty Board, chaired by the Secretary of State for Defence. The Royal Navy currently operates six bases in the United Kingdom where commissioned ships are based; Chatham, Clyde, Devonport, Portland, Portsmouth and Rosyth with Devonport being the largest operational naval base in Western Europe.
Force Structure
[
edit
]
Statistics
[
edit
]
Active Duty Personnel: 105,750
Reserve Personnel: 79,560
Royal Marines: 13,500
Active RN Vessels: 129
Active RFA Vessels: 33
Naval Fixed Wing Aircraft: 347
Naval Helicopters: 142
Number of Active Bases: 7 (Chatham, Clyde, Devonport, Pembroke, Portland, Portsmouth, Rosyth)
Number of Active Installations: 20
Lord High Admiral: HRH Prince Philip, Duke of Edinburgh
First Sea Lord: Admiral Sir Philip Jones
Second Sea Lord: Admiral Ben Key
Commander of the Fleet Air Arm: Admiral Keith Blount
Commander of the Royal Marines: Major General Robert Magowan
List of Active Ships
[
edit
]
Queen Elizabeth-class Aircraft Carrier (3) - 2007

HMS Queen Elizabeth (R10)
HMS Prince of Wales (R11)
HMS Ark Royal (R12)

Ocean-class Amphibious Assault Ship (2) - 1995

HMS Ocean (L12)
HMS Glory (L13)

Albion-class Landing Platform Dock (4) - 2002

HMS Albion (L14)
HMS Bulwark (L15)
HMS Hermes (L16)
HMS Centaur (L17)

Type 43 Admiral-class Destroyer (8) - 1988

HMS Nelson (D111)
HMS Fraser (D112)
HMS Cunningham (D113)
HMS Howe (D114)
HMS Jellicoe (D115)
HMS Rodney (D116)
HMS Somerville (D117)
HMS Collingwood (D118)

Type 45 Daring-class Destroyer (14) - 2004

HMS Daring (D32)
HMS Dauntless (D33)
HMS Diamond (D34)
HMS Dragon (D35)
HMS Defender (D36)
HMS Duncan (D37)
HMS Devastation (D38)
HMS Druid (D39)
HMS Discovery (D40)
HMS Daedalus (D41)
HMS Dominion (D42)
HMS Dogstar (D43)
HMS Destruction (D44)
HMS Dagger (D45)

Type 22B3 Cornwall-class Frigate (4) - 1988

HMS Cornwall (F99)
HMS Cumberland (F85)
HMS Campbeltown (F86)
HMS Chatham (F87)

Type 23 Duke-class Frigate (16) - 1990

HMS Norfolk (F230)
HMS Argyll (F231)
HMS Lancaster (F232)
HMS Marlborough (F233)
HMS Iron Duke (F234)
HMS Monmouth (F235)
HMS Montrose (F236)
HMS Westminster (F237)
HMS Northumberland (F238)
HMS Richmond (F239)
HMS Somerset (F240)
HMS Grafton (F241)
HMS Sutherland (F242)
HMS Kent (F243)
HMS Portland (F244)
HMS St. Albans (F245)

Type 26 Glasgow-class Frigate (4 UC, 16 planned) - 2021

HMS Glasgow (F246) - fitting out
HMS Cardiff (F247) - under construction
HMS Belfast (F248) - under construction
HMS Manchester (F249) - under construction
HMS Birmingham (F250) - planned for construction
HMS Sheffield (F251) - planned for construction
HMS Newcastle (F252) - planned for construction
HMS Edinburgh (F253) - planned for construction
HMS London (F254) - planned for construction
HMS Dorsetshire (F255) - planned for construction
HMS Surrey (F256) - planned for construction
HMS Northumberland (F257) - planned for construction
HMS Berwick (F258) - planned for construction
HMS Cumberland (F259) - planned for construction
HMS Shropshire (F260) - planned for construction
HMS Norfolk (F261) - planned for construction

Type 31 Fearless-class Frigate (10 planned) - 202X

HMS Fearless (F262)
HMS Foresight (F263)
HMS Firebrand (F264)
HMS Fury (F265)
HMS Foxhound (F266)
HMS Ferret (F267)
HMS Firedrake (F268)
HMS Falcon (F269)
HMS Forward (F270)
HMS Frobisher (F271)

Trafalgar-class Nuclear Attack Submarine (6) - 1983

HMS Trenchant (S91)
HMS Talent (S92)
HMS Triumph (S93)
HMS Thunderer (S94)

Upholder-class Hunter-Killer Submarine (6) - 1990

HMS Upholder (S40)
HMS Unseen (S41)
HMS Ursula (S42)
HMS Unicorn (S43)
HMS Ulysses (S44)
HMS Umbra (S45)

Vanguard-class Ballistic Missile Submarine (4) - 1993

HMS Vanguard (S28)
HMS Victorious (S29)
HMS Vigilant (S30)
HMS Vengeance (S31)

Astute-class Nuclear Attack Submarine (10, 4 UC) - 2004

HMS Astute (S119)
HMS Ambush (S120)
HMS Artful (S121)
HMS Audacious (S122)
HMS Anson (S123)
HMS Agamemnon (S124)
HMS Ajax (S125)
HMS Agincourt (S126)
HMS Andromeda (S127)
HMS Amethyst (S128)
HMS Atlas (S129) - fitting out
HMS Arethusa (S130) - fitting out
HMS Aisne (S131) - under construction
HMS Alacrity (S132) - under construction

Dreadnought-class Nuclear Ballistic Missile Submarine (4 planned) - 2028

HMS Dreadnought - under construction
HMS Valiant - planned for construction
HMS Warspite - planned for construction
HMS King George VI - planned for construction

Hunt-class Mine Countermeasures Vessel (13) - 1980

HMS Brecon (M29)
HMS Ledbury (M30)
HMS Cattistock (M31)
HMS Cottesmore (M32)
HMS Brocklesby (M33)
HMS Middleton (M34)
HMS Dulverton (M35)
HMS Bicester (M36)
HMS Chiddingfold (M37)
HMS Atherstone (M38)
HMS Hurworth (M39)
HMS Berkeley (M40)
HMS Quorn (M41)

Sandown-class Minesweeper (12) - 1989

HMS Sandown (M101)
HMS Inverness (M102)
HMS Cromer (M103)
HMS Walney (M104)
HMS Bridport (M105)
HMS Penzance (M106)
HMS Pembroke (M107)
HMS Grimsby (M108)
HMS Bangor (M109)
HMS Ramsey (M110)
HMS Blyth (M111)
HMS Shoreham (M112)

Scott-class Ocean Survey Vessel (1) - 1997
Echo-class Multipurpose Survey Ship (2) - 2003

HMS Echo (H87)
HMS Enterprize (H88)

Magpie-class Survey Vessel (1) - 2018
Archer-class Patrol Boat (16) - 1985

HMS Archer (P264)
HMS Example (P265)
HMS Biter (P270)
HMS Explorer (P271)
HMS Smiter (P272)
HMS Pursuer (P273)
HMS Tracker (P274)
HMS Raider (P275)
HMS Express (P276)
HMS Exploit (P277)
HMS Ranger (P278)
HMS Blazer (P279)
HMS Dasher (P280)
HMS Puncher (P281)
HMS Charger (P282)
HMS Trumpeter (P283)

Endurance-class Icebreaker (1) - 1991
River-class Patrol Vessel (8, 2 UC) - 2002

HMS Tyne (P284)
HMS Severn (P285)
HMS Mersey (P286)
HMS Clyde (P287)
HMS Forth (P222)
HMS Medway (P223)
HMS Trent (P224)
HMS Tamar (P233)
HMS Spey (P234) -fitting out
HMS Ashburne (P235) - under construction

Scimitar-class Patrol Boat (2) - 2003

HMS Scimitar (P288)
HMS Sabre (P289)

Protecteur-class Icebreaker (1) - 2011
Special Vessels (2) - 1778, 1973

HMS Victory
HMS Bristol (D23)
Royal Fleet Auxiliary
[
edit
]
Fort Rosalie-class Replenishment Oiler (3) - 1978

RFA Fort Rosalie (A385)
RFA Fort Austin (A386)
RFA Fort Grange (A387)

Diligence-class Fleet Repair Ship (1) - 1984
Sal-class Large Lifting Ship (2) - 1985

RFA Salmoor (A185)
RFA Salmaid (A187)

Argus-class Training Ship (1) - 1988
Worden-class Moorings Tender (1) - 1989
Moorhen-class Lifting Craft (3) - 1989

RFA Moorhen (Y32)
RFA Moorfowl (Y33)
RFA Cameron (A72)

Fort Victoria-class Replenishment Oiler (6) - 1993

RFA Fort Victoria (A388)
RFA Fort George (A389)
RFA Fort alstead (A390)
RFA Fort Brockhurst (A391)
RFA Fort Nelson (A392)
RFA Fort Royal Hill (A393)

Impulse-class Coastal Tug (2) - 1993

RFA Impulse (A344)
RFA Impetus (A335)

Sea Crusader-class Vehicle Cargo Ship (2) - 1996

RFA Sea Crusader (A96)
RFA Sea Comet (A97)

Sea Centurion-class Vehicle Cargo Ship (5) - 1998

RFA Sea Centurion (A98)
RFA Sea Chieftain (A99)
RFA Sea Challenger (A100)
RFA Sea Cavalier (A101)
RFA Sea Centaur (A102)

Point-class Sealift Ship (6) - 2002

MV Hurst Point
MV Eddystone
MV Hartland Point
MV Anvil Point
MV Beachy Head
MV Longstone

Wave Knight-class Fleet Tanker (4) - 2003

RFA Wave Knight (A394)
RFA Wave Ruler (A395)
RFA Wave Master (A396)
RFA Wave Rider (A397)

Bay-class Dock Landing Ship (4) - 2006

RFA Largs Bay (L3006)
RFA Lyme Bay (L3007)
RFA Mounts Bay (L3008)
RFA Cardigan Bay (L3009)

Maine-class (Spirit class) Hospital Ship (1) - 2019

RFA Maine (A134) - on fitting out

Tide-class Fast Fleet Tanker (4, 4 UC) - 2016

RFA Tidespring (A136)
RFA Tiderace (A137)
RFA Tidesurge (A138)
RFA Tideforce (A139)
RFA Tideflow (A140) - fitting out
RFA Tiderange (A141) - fitting out
RFA Tidepool (A142) - under construction
RFA Tidereach (A143) - under construction

Solid Support Ship (6 planned) - 202X

RFA Unnamed - planned for construction
RFA Unnamed - planned for construction
RFA Unnamed - planned for construction
RFA Unnamed - planned for construction
RFA Unnamed - planned for construction
RFA Unnamed - planned for construction
Fleet Air Arm
[
edit
]
Fighters
[
edit
]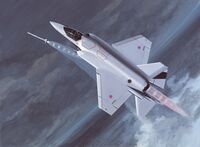 ELINT Aircraft
[
edit
]
Maritime Patrol Aircraft
[
edit
]
Transport Aircraft
[
edit
]
Trainer Aircraft
[
edit
]
Helicopters
[
edit
]